As projects come through our shop, we take the time and the care to make sure the project is done right. We build every project to meet not only our own standard of quality, but yours as well. This is more than just a job — it's a craft — and just as any craftsman we take pride in knowing your project is built to the highest standard of quality.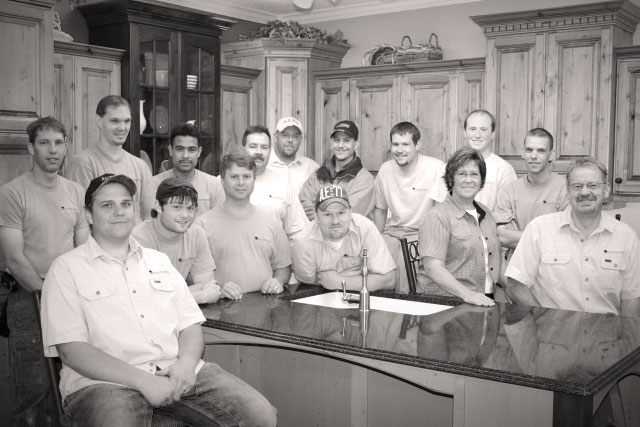 Family Owned & Operated Since 1986
---
Clint and Janeene Galbraith founded Interwest Cabinet in 1986. While Clint claims to be the boss, everyone knows Janeene is who really runs the show. Interwest Cabinet has been and always will be an integral part of their family and while not everyone at Interwest is related by blood, everyone is treated as family. We strive to extend this same level of commitment and service to all of our clients.